A STUDY OF THE ATTITUDES OF SPORTS SCIENCES STUDENTS TO INTERNATIONAL SPORTS ORGANIZATIONS
Анотація
İntroduction. With this study, it was aimed to determine the attitudes of the students of the faculty of sports sciences towards international sports organizations.
İt is aimed to examine these attitudes of sport Sciences students according to demographic variables.
Material and methods. The working group of the Research consists of 264 students who study at Alanya Alaaddin Keykubat University, Faculty of Sport Sciences in the 2020-2021 academic year. 117 of the students are female (%44,3) and 147 are male (%55,7). In the research, "Attitude Scale for International Sports Organizations" developed by Aktas and Kan (2018) was used. The normality distribution of the data was examined with the Kolmogorov-Smirnov test and the analysis of the differences between parameters was evaluated with the MANOVA and ANOVA tests in the line with the information obtained.
As a result, it was determined that the attitudes of the students of the faculty of sports sciences participating in the research towards international sports organizations were positive, the attitudes of the students towards international sports organizations did not differ according to gender, department, grade variables, but there was a difference in the sub-dimensions of the positive emotion component and behavioral component in terms of the age variable.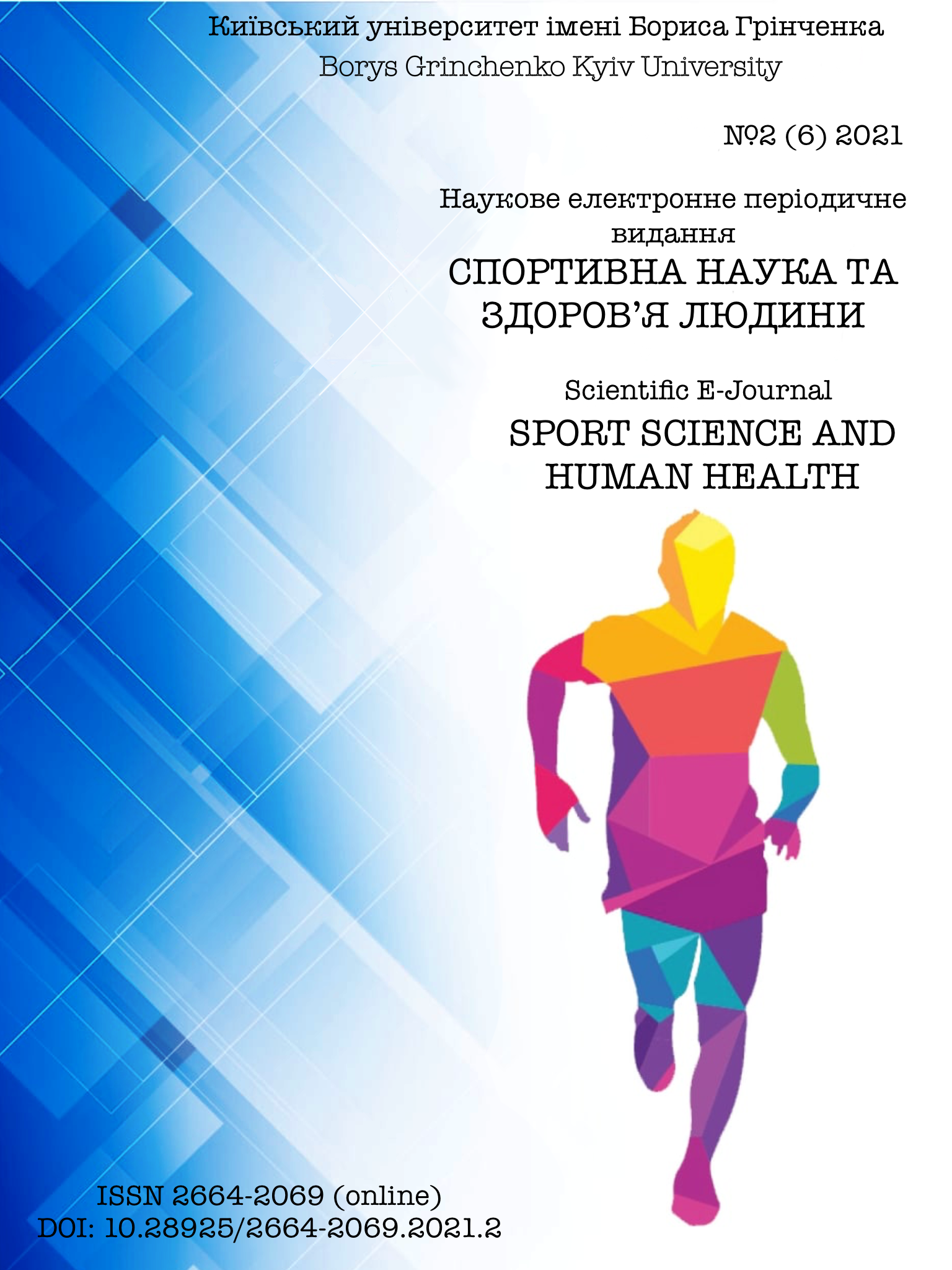 ##submission.downloads##
Ліцензія
Ця робота ліцензується відповідно до Creative Commons Attribution-NonCommercial-NoDerivatives 4.0 International License.