COMPARATIVE CHARACTERISTICS OF THE DEVELOPMENT OF SPEED AND POWER CAPACITIES IN THE PRE-COMPETITIVE MESOCYCLE IN TAEKWONDO
Анотація
 Introduction. The article presents the features of special physical training of athletes in the stage of sports improvement in taekwondo. It is shown that this stage forms and implements a comprehensive base of all aspects of training of athletes, which will allow performing effectively in competitions. The specificity of taekwondo, which is an Olympic sport, is rapidly increasing the requirements for special physical training of athletes. Taking into account this provision in the training of young athletes is a relevant scientific study and can increase the efficiency of the training process, as well as solve the main tasks of the stage of sports improvement.
The aim of the study is to scientifically substantiate the relationship between the means of development of speed and power training of taekwondo athletes of senior school age in the pre-competitive mesocycle.
Material and methods: analysis of literature sources on the problem of training athletes; pedagogical testing; pedagogical experiment; methods of mathematical statistics. The study (pedagogical experiment) was conducted on the basis of the sports club "OLIMP TKD" (Dnipro) with taekwondo athletes in the number of 16 person – athletes of sports improvement groups.
Results. Analysis of literature sources and regulations, shown that taekwondo is very popular in the world. The basis of special physical training in taekwondo is mainly strength and contraction component. At the stage of sports improvement, development is carried out mainly in two directions: power and speed.
The results of testing the level of physical fitness after the experiment show a significant increase in all indicators, both in the first and in the second groups. According to the results of control tests, we can say that the data of the first group is not much smaller than the data of the second group, but this shows that in our experiment, athletes are dominated by power abilities.
Conclusions. After the implementation of our program, the effectiveness of building a training process for the development of speed and power was determined. According to the results obtained after the experiment, we can say that the formula of our testing looks like 53: 47%. Power abilities prevail over speed by 6%.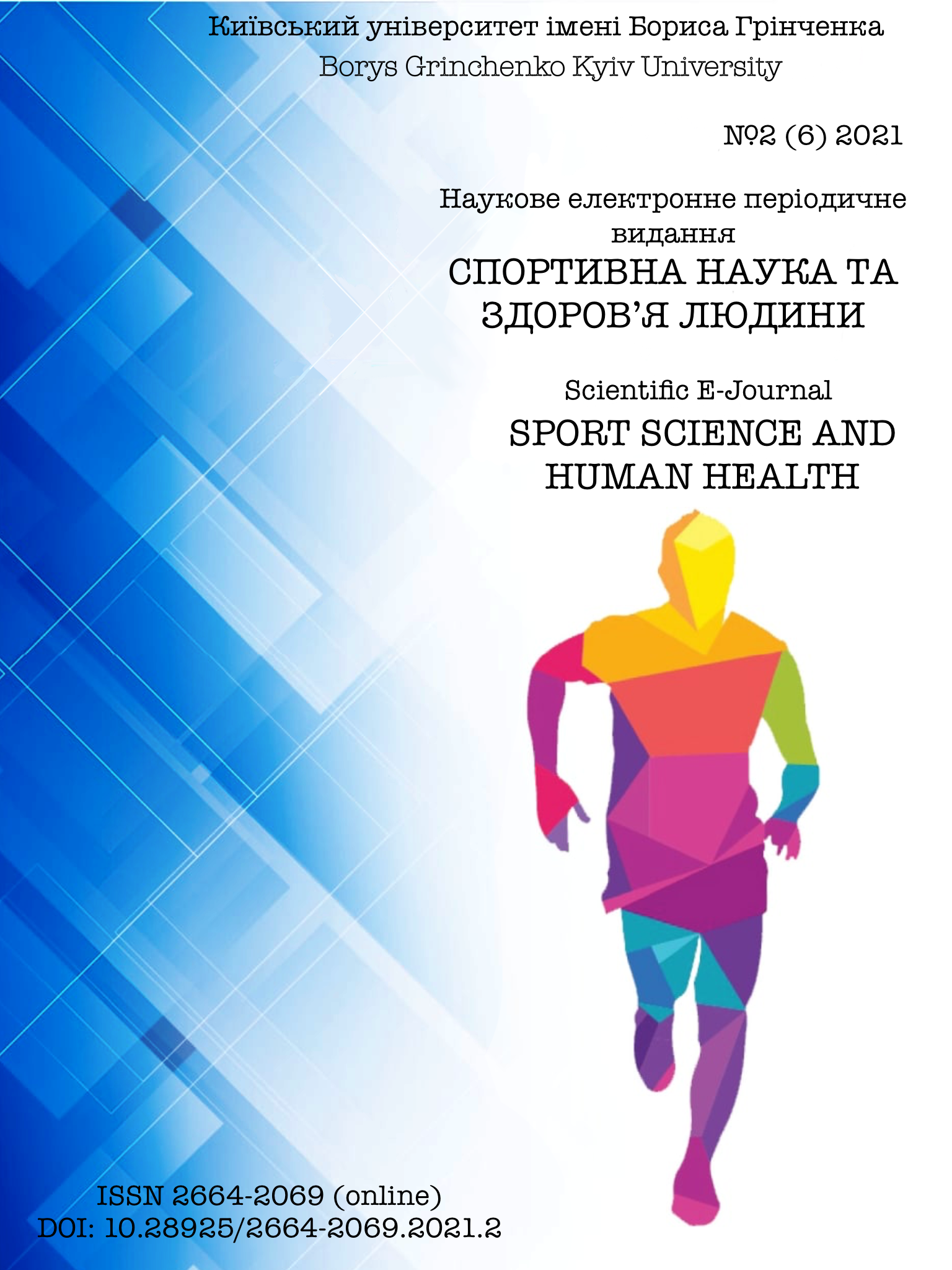 ##submission.downloads##
Ліцензія
Ця робота ліцензується відповідно до Creative Commons Attribution-NonCommercial-NoDerivatives 4.0 International License.