THE IMPACT OF CORONAVIRUS PANDEMIC LOCKDOWNS ON SPORTS ECONOMICS
Анотація
Introduction. Coronavirus named Coronavirus 2019-nCoV or (Covid-19) by the World Health Organization (WHO) has spread to all corners of the globe, disrupting many aspects of day-to-day life. The pandemic has led nations to implement stringent social distancing measures to prevent the spread of the virus; these include stay-at-home advice, closures to schools and businesses and a pause to everyday social life to reduce close contact among people. Sport is no exception: livelihoods in the sector have been severely disrupted; gym, leisure, sport and recreational facilities have shut down; professional and community sport is suspended; and major events have been cancelled. Studies show that this has many economic and social repercussions, with the sports and tourism sectors effectively shutting down, and the strictest lockdown measures.
This study aimed at the impact of coronavirus epidemic lockdowns on the sports economy.
Material and methods. The research has been examined descriptively and the first and second sources available are generalizations of literature. The content of web official sites has been evaluated using the documentation technique.
Results. Nearly a year after its initial outbreak, the deadly strain of the coronavirus, Covid-19, is still raging across the world and the sports ecosystem has not been spared. Whilst countries' responses have varied widely, the global response prompted the almost total shutdown of competitions at all levels, including multiple postponements of mega sports events such as the Olympic Games and the European Football Championship. Estimates show that nearly a million sports-related jobs have been impacted in the EU, not only for sports professionals but also for those in related retail and sporting services such as travel, tourism, infrastructure, transportation, catering and media broadcasting, to name but a few.
Conclusions. Covid-related measures are estimated to have caused the loss of some €50 million in GDP across the EU-27. In 2018, the sports industry saw a 7 % gain globally largely owing to mega events such as the FIFA World Cup. This spurred participation in sports activities and led analysts to optimistically estimate the value of the global sports market at US$627 billion by 2023 up 33 % from 2018.
COVID-19 has caused profound changes in the products, the process of managing sports and leisure, and the economic, social, and cultural situation of the sports industry, and it seems that the effect of these changes will last long after the disease is controlled. Predicting and forecasting the sports industry in the post-corona era will play an important role in future planning and helping the industry grow in the future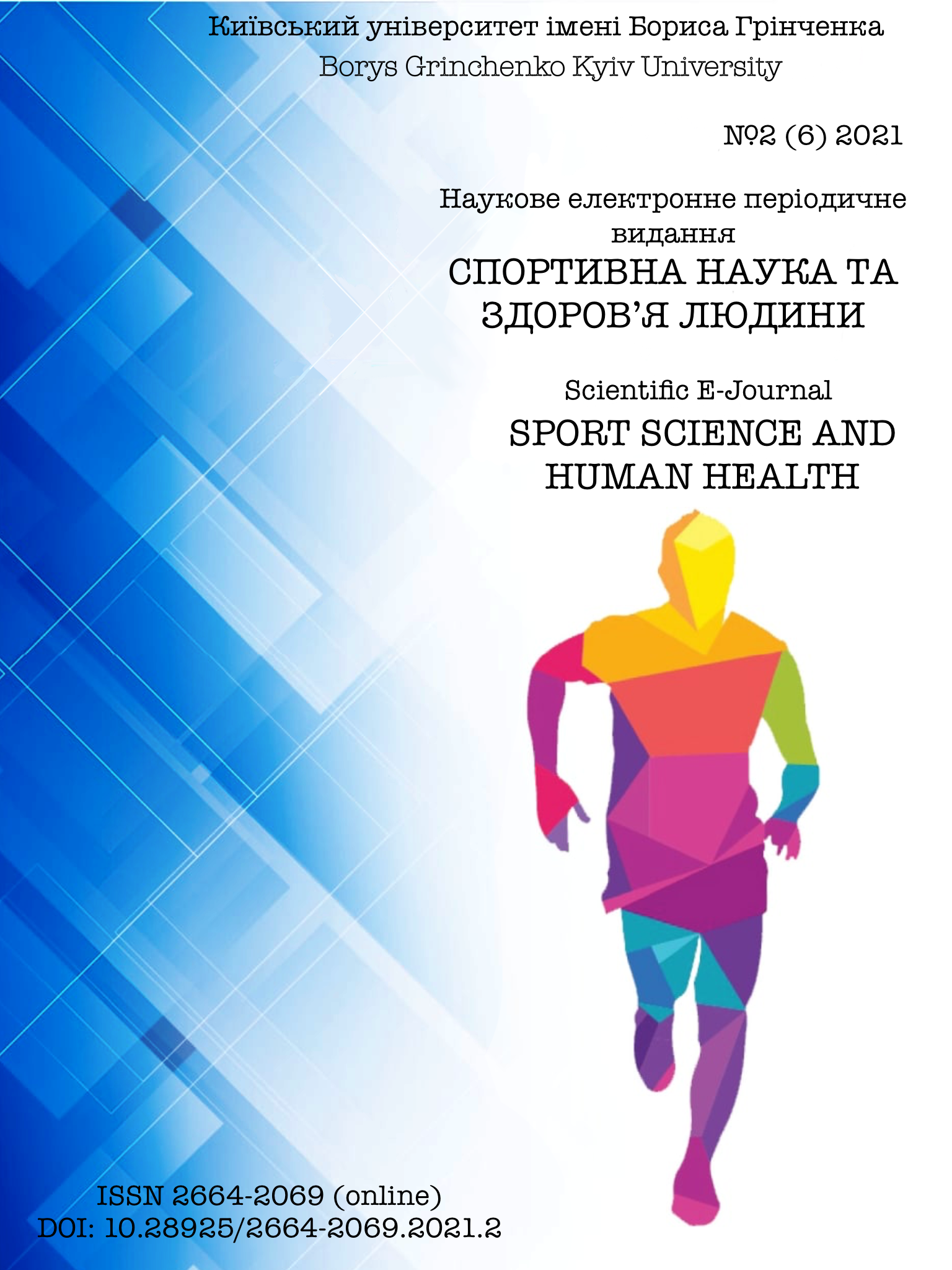 ##submission.downloads##
Ліцензія
Ця робота ліцензується відповідно до Creative Commons Attribution-NonCommercial-NoDerivatives 4.0 International License.